In 9 Mai m-am trezit devreme.
Trebuia  sa ajung in doua locuri; la Expoziria chinologica si la aceea de masini.
Le-am luat pe rand.
Am mers la Expozitia de patrupezi unde am admirat diferitele raes ale celui mai bun prieten al omului.De  la cainii de talie inalta ce se plimbau falosi prin ring si in afara lui pana la patrupedele de talie mica , cu fudite in ciuf si  putin isterice , toate erau vedete si se lasau fotografiate.
Mai stresati decat concurentii patrupezi erau stapanii bipezi. Si mai spunem ca suntem dotati cu stapanire de sine….
Am asistat la concurs de frumusete , demonstratii de dresai pentru caini utilitari, m-am bagat in "culise" si am vazut cum se coafeaza un Shih Tzu, am fost luat la trei pazeste de o cunosrinta care are canisa de  Ciobanesc Cehoslovac si de Airdale Terrier , de ce nu am venit mai repede sa o fotografiez "cum a luat tot ce era de luat" , de o alta ca nu am venit sa vad cum a castigat Husky-ul al "n+1-lea" titlu la Tiisoaara.
Bine ca nu m-am intalnit si cu dresorul, pe el macar l-am prin in "actiune".
Cateva poze , enjoy it  😛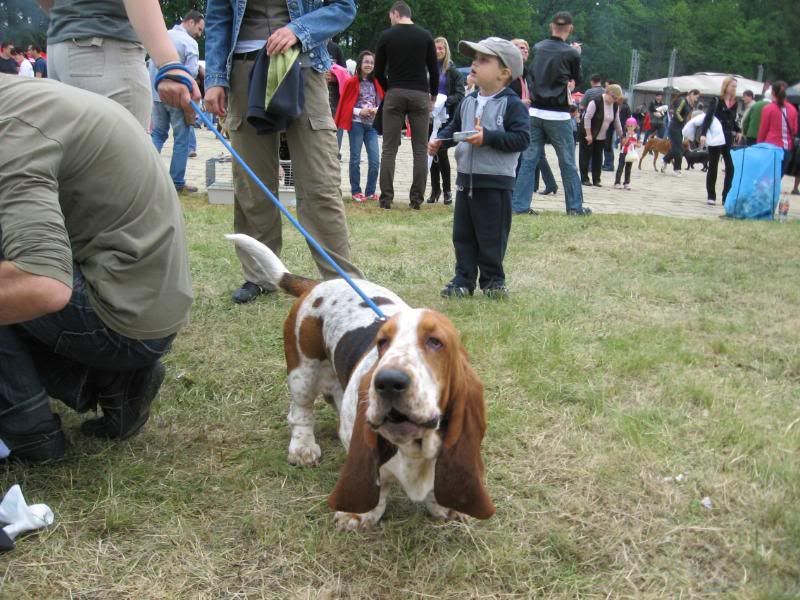 Restul pozelor le puteti  vedea pe albumul dedicat acestui eveniment .
La Expozitia de masini ce s-a tinut la Iulius Mall, am vazut cateva masini de imi venea sa plang.
Sa imi plang de mila. Am vazut un Chevrolet decapotabil de imi venea sa imi lichidez casa si masa pentru el , la care mai adaugam un BMW si un Ferrari, la vederea carora mi s-a accelerat pulsul.
Aveam , ca multimea de oameni de acolo , aparatul foto in mana.
Am fotografiat si fiind foarte apropiate una de alta , nu imi iesea un unghi sa iau un Touareg.
Vine la mine un nene imbracat ca la bacalaureat, aratandu-mi falos statia de emise-receptie  din dotare si imi spune cu o vaduta superioritate:
-" Gata! Una si atat. Ajunge!
– Ajunge , ce?
– Fotografiile , si stiti ca in Mall nu aveti voie sa faceti poze.
– Da, cunosc politica…dar e expozitie. Credeti ca vin sa il fur diseara, sau ce este atat de secret?
– Va pot confisca aparatul..
– Dumneavoastra nu sunteti Politia, sa puteti face acest lucru , ar trebui sa confiscati si celor 25-30 de oameni pe care i-am mai vazut facand poze ,plus pe cei cu telefoanele…Domnule nu va dat seama ca sunteti doar un paznic?"
Aceasta discutie m-a facut sa imi piara cheful de a mai merge si la masinile de epoca.
Evident ca am continuat sa fac poze , dar mi-a pierit tot entuziasmul.
Iata si cateva poze .
Enjoy it and have fun .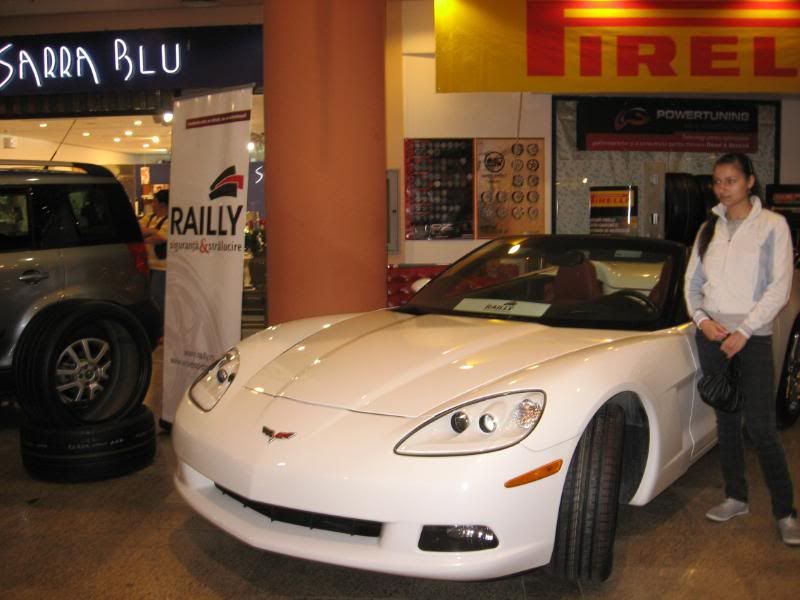 Restul Expozitiei o puteti vedea pe pe albumul dedicat evenimentului.