In aceasta zi nu voi vorbi despre iepurasi, dar pentru ca este o zi in care copiii si-au  luat deja in primire cadoul astepat de Pasti, m-am gandit sa va arat ceva dragut ( ca sa nu dau idei inainte de venirea Urecheatului 😛 ).
Desi articolul va parea pueril , fotografiile, sunt convins ca va vor place 😛
O amica de-a mea, s-a hotarat sa isi faca un cadou , in Ajun de Craciun. Astfel ca, si-a facut curaj si a intrat foarte hotarata intr-un Pet Shop din Mall Cotroceni, de unde si-a cumparat un animal micut, de care s-a simtit instantaneu foarte atasata.
I-a pus numele de Oto 😛  mi-a specificat foarte clar ca se scrie cu un singut "t"  😛
La inceput a fost mai greu dar apoi a inceput sa ii faca poze demne de o vedeta 😛 care sunt publicate pe site-ul e-pets.ro
Este un hamster chinezesc.
Micul soricel provine din deserturile Chinei si ale Mongoliei.Este un animal foarte timid si deosebit de agil.Desi este considerat un animal  nocturn, este activ si in timpul zilei putand fi dresat destul de usor.
Se hraneste cu seminte , fructe, salata.
Nu sunt un fan  al clasei rozatoarelor , dar trebuie sa recunosc ca Oto este foarte dragut.
Cateva poze care va vor convinge ca poate fi un demn rival al lui Stuart Little 😛
Enjoy and have fun 😛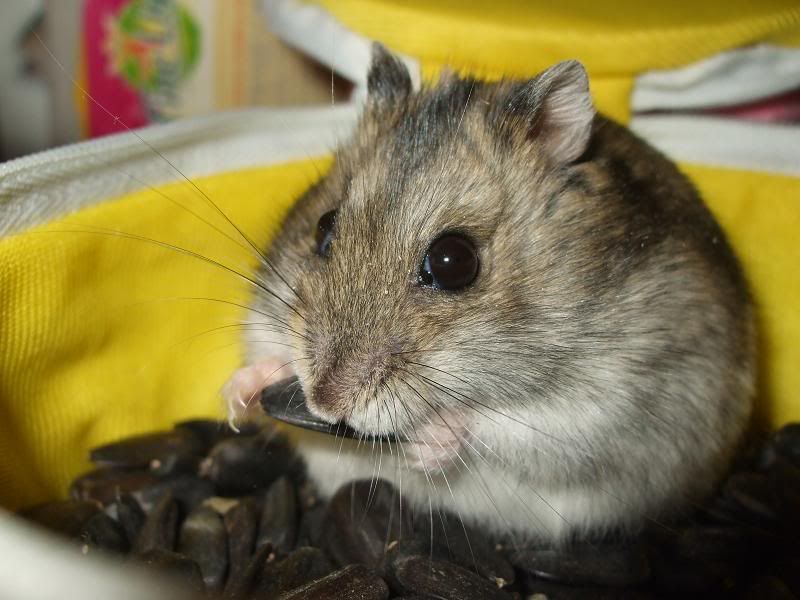 Later edit: Daca in pietele din Timisoara erau oferiti spre vanzare , ca pets, iepuri cu fundite, nu vad de ce  un "Oto", nu ar fi un cadou dragut si  pentru alti copii sau adolescenti.
Voi ce parere aveti ? 😛